PRODUCT
PRODUCT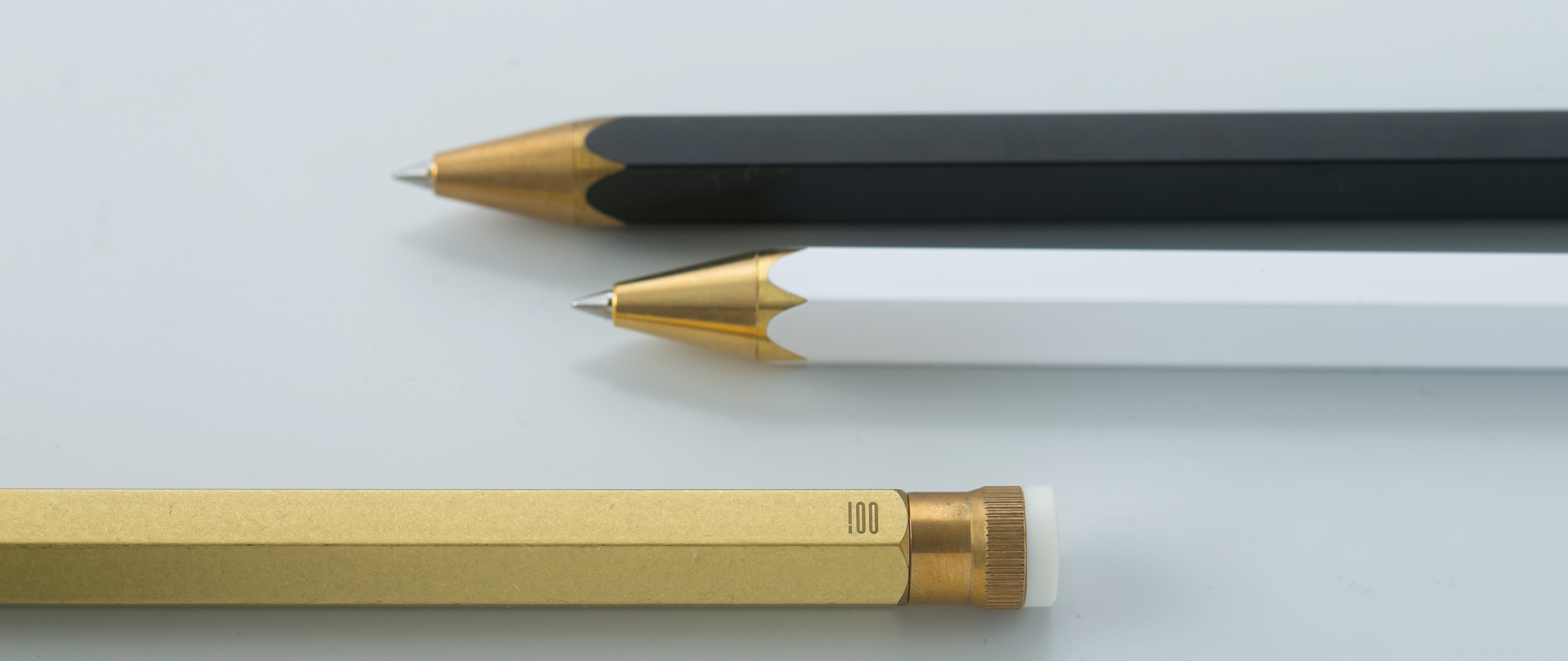 Pencillest
Material | Brass / Silicon
Color | Gold / White / Black
Country Of Origin | Taiwan
This pen is shaped like a pencil and eraser and uses ink which is erasable with the attached eraser.
In order to express graphite coming from the middle of the pencil, the tip of the nib is polished and glossy, and the outside is painted with a matte brass finish or in black and white.
The body is made of luxuriously machined brass, and the center of gravity has been lowered to reduce fatigue when using the product.The eraser part is replaceable in case of stain or damage. We are sure you will enjoy Pencillest, the highest class of a somewhat nostalgic feeling "pencil."