PRODUCT
PRODUCT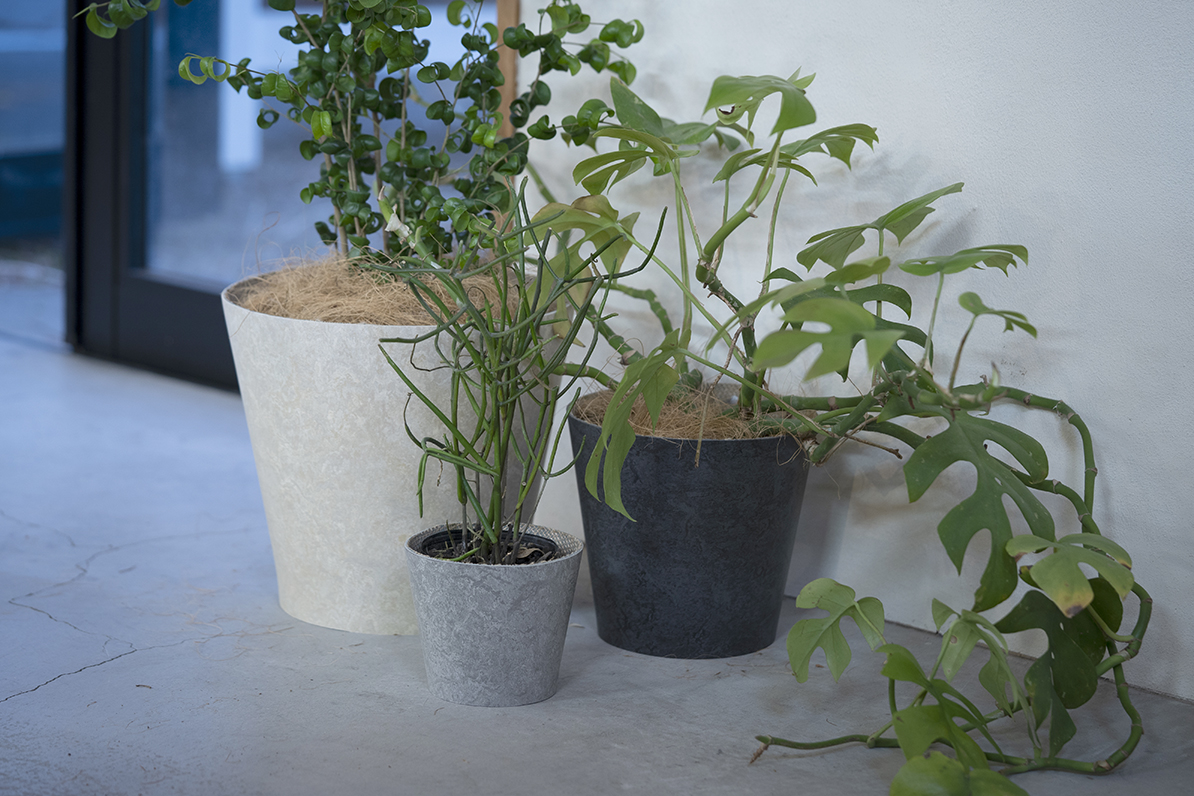 Earth Pot Linoleum
Material | Linoleum / Brass / Cork / Bioplastic Saucer / Palm Fibre
Color | Beige / Light Gray / Dark Gray
Country Of Origin | Japan
Linoleum is the newest addition to the Earth Pot series of environmentally friendly flowerpot covers.
The linoleum used as the base is made from all natural materials such as linseed oil, limestone, wood powder, rosin, cork powder, and natural pigments, and is used as a building material and has sufficient durability and antibacterial properties.
The bottom material is made of 6mm thick cork, and the receptacle is molded with bioplastic. 3 colors, Beige, Light Gray, and Dark Gray, are available to fit in your living space and shape your plants into high quality interior pieces. The S+ and M sizes come with coconut palm fiber, and the S+ and M sizes come with a plastic tray.
Covering the flower pots provides them with a greater level of sophistication.