PRODUCT
PRODUCT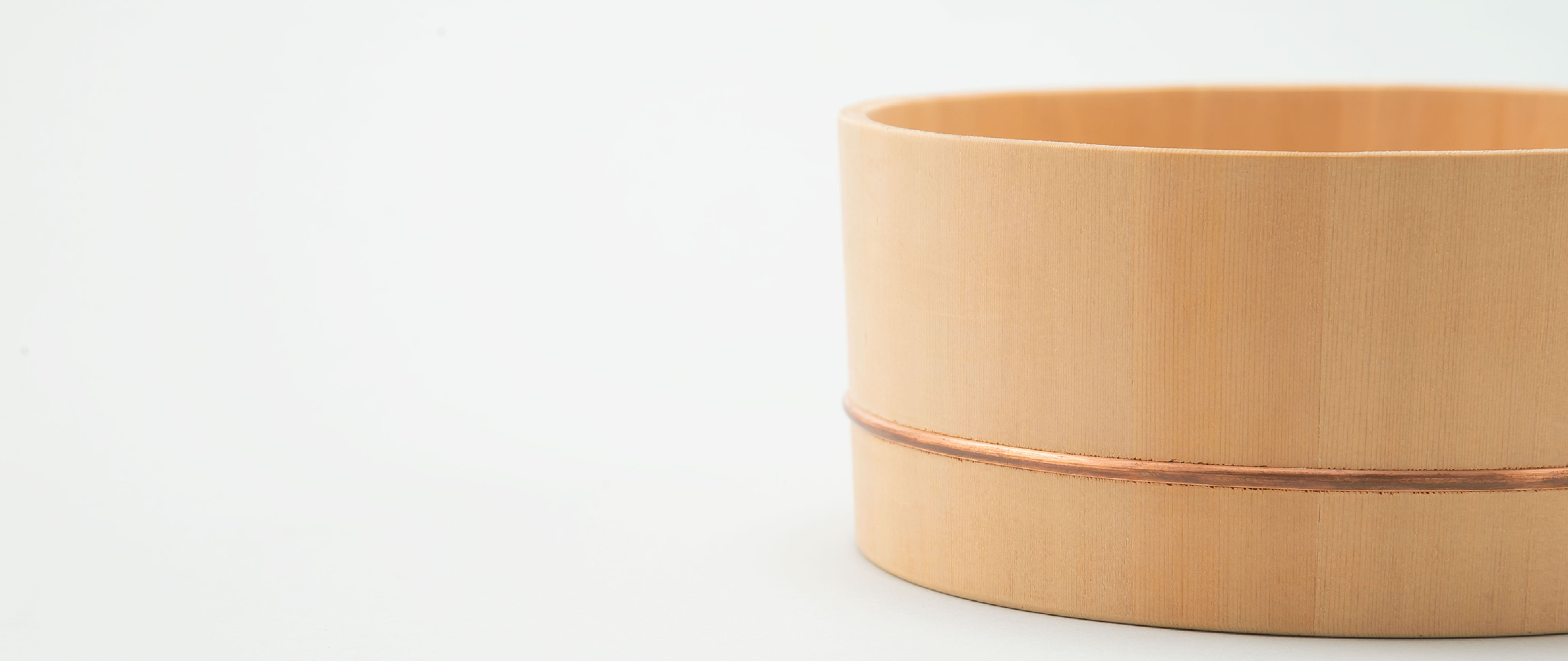 Bath Bowl
Material | Sawara Wood / Copper
Country Of Origin | Japan
A Sawara cypress bath bowl made by a skilled craftsman from Kiso area in Nagano Prefecture.
We aimed to create a bath bowl that is light enough for women and children to lift, yet also comfortably wide enough for men to wash their face with both hands.
By adopting an entirely new technique of embedding copper hoop(taga) at the bottom, which can only be done by skilled craftsmen, we have created a sophisticated look without sacrificing the strength of the bath bowl.